My bead jewellery
Ok, a few people have been asking about the jewellery that I was making and selling before Christmas, so I took some photos at the last event.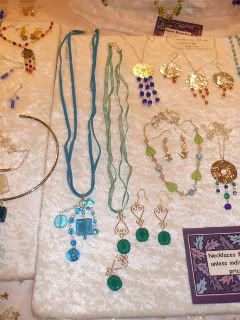 The silver shapes, chains, broochpins, earhooks etc. are bought ready-made, but I put them together with beads, wire etc.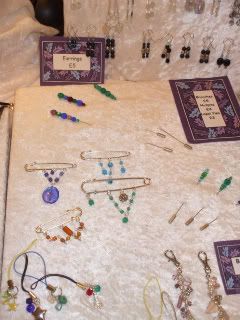 These are bracelets that I only began making this year.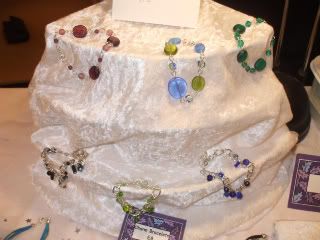 A close-up of one of the necklaces in the first picture, to give you a better idea of its construction.
I also have a huge board of earrings - they're quite quick to make and customers like to have a choice of earrings to match a necklace, so I usually make several pairs of earrings to go with any necklace.
I've left this photo this size because the earrings weren't all that visible when the picture was smaller.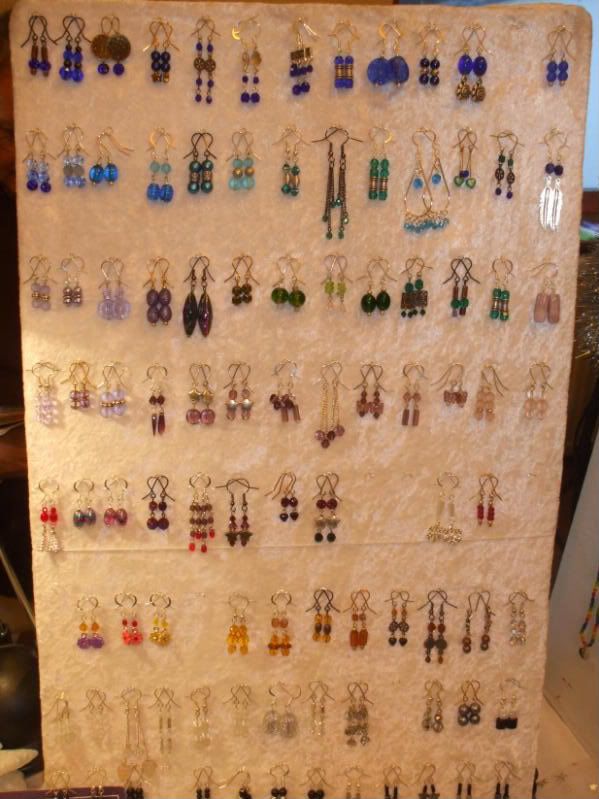 So, there you go.
I do enjoy making this sort of jewellery, but I really loved the college course I did in silverwork and miss that kind of work. I'm looking forward to starting my evening class - I really need a refresher in soldering, sawing etc. and then I'll start buying tools to do silver jewellery at home. :)