Summer holiday photos - part 1
Ok, here we go...
I think this first selection may as well be from the slate mine we visited.
I think this was my favourite part of the museum. In theory, setting up a display of mannequins to show how the slate was worked is a perfectly good idea. In this case, though, I suspect that their budget was severely lacking. See for yourself the style of dummies and clothing which they found to represent these tough Welsh slate workers.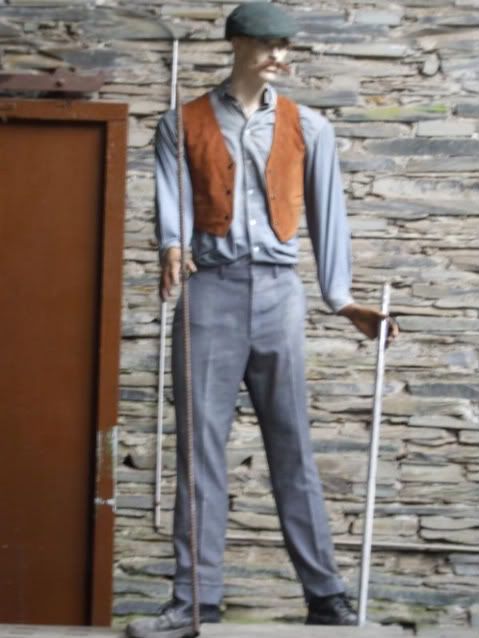 This one has strangely long arms
and I don't think this one is a miner at all. I think he's a Russian spy.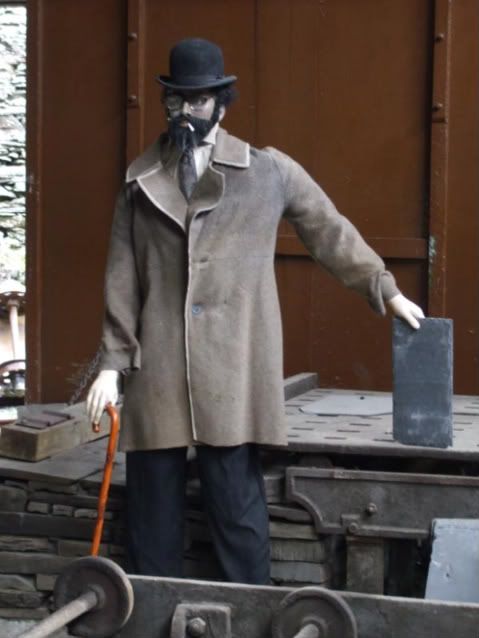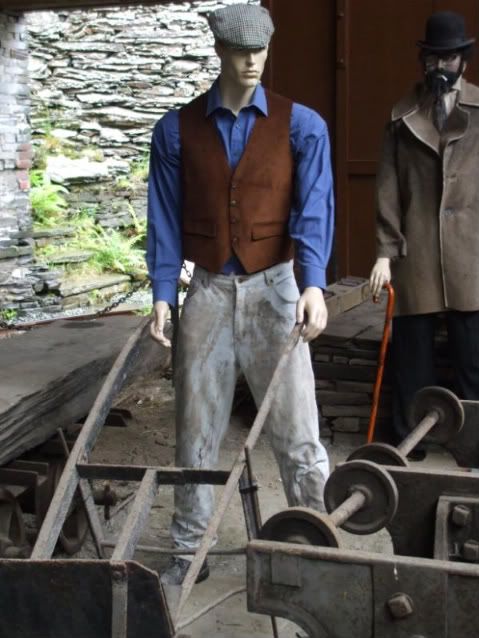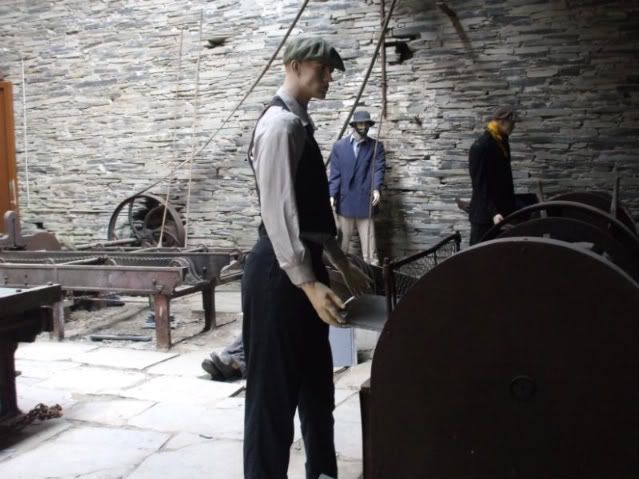 My brother Dave, being a miner.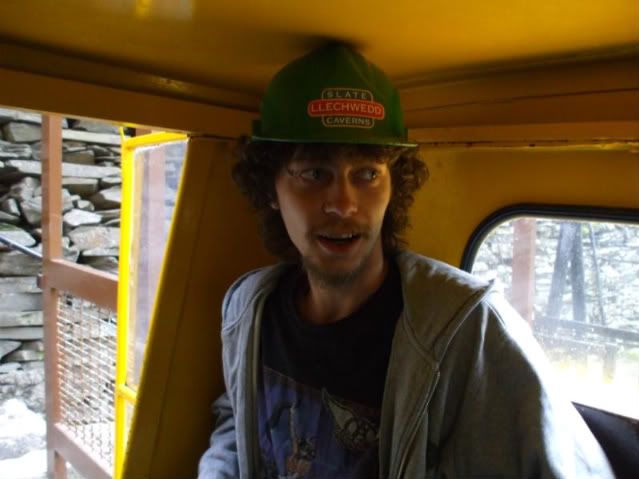 This sign was in the ladies' toilets, beside an overly complicated water tank/tap system. It's so wonderfully poetic!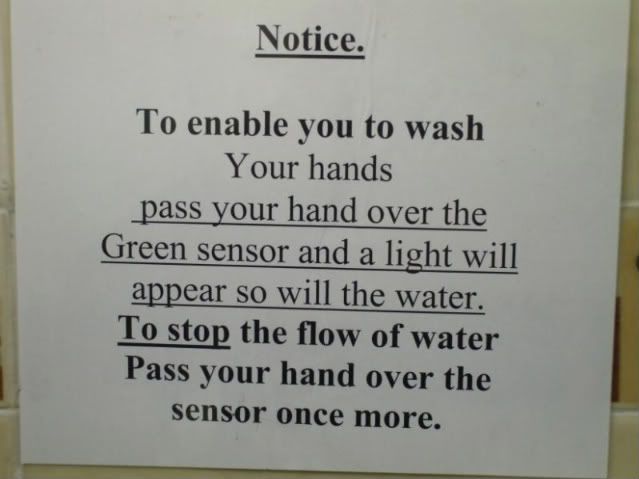 While I'm here I'll post photos from Beddgelert as well. It's very touristy, but I guess that's what happens when a place is so picturesque!
I'll put up another photo post in the next day or so.