Halloween Party Photos
Ok, here's the long-awaited photos of our Halloween party! It was a good night - yummy food was eaten, alcohol was drunk, bad horror films were watched, and an assortment of weird costumes were worn...
A redneck psycho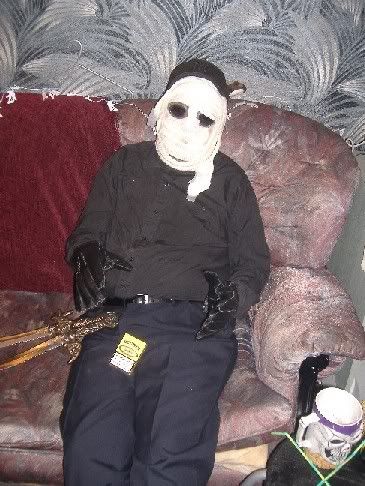 The Invisible Man (also of MoH)
Aharrr! 'Tis a pirate with a rat on his shoulder!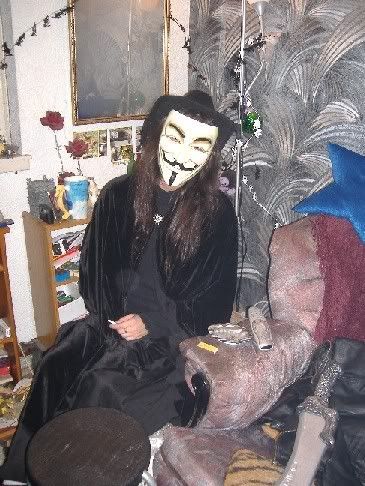 It's difficult to talk to someone dressed as 'V'...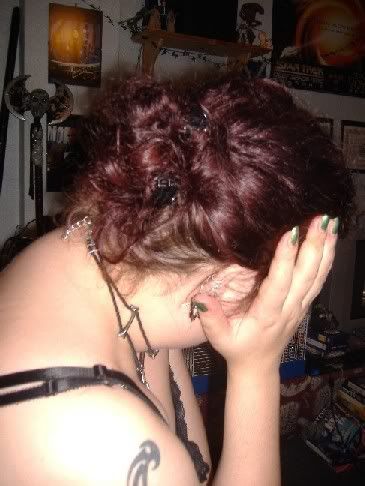 Boo declined to pose for a photo.
And finally, here's the bloody dragonfly wings that took me ages to make and nearly drove me mad. I really like them, though, and I'm going to hang them on the wall.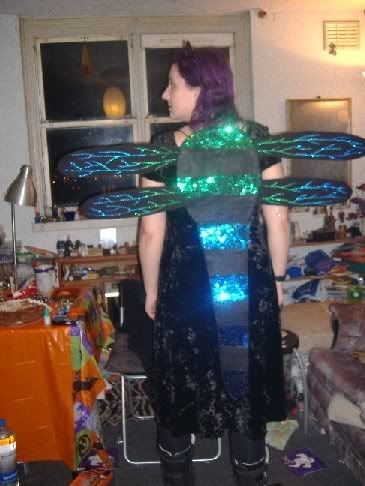 I hope you like the photos.