Festive decorations in the Anderson household
Our tree with some parcels and cards underneath. Zeph helped hang the ornaments on and was really excited about hanging up the one he made and the one he was given at the library party.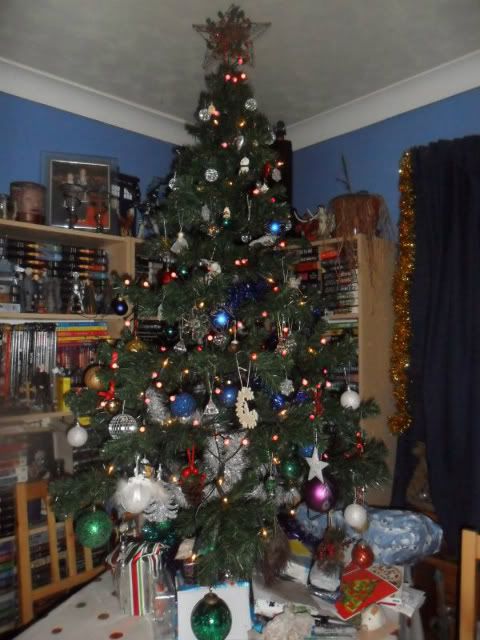 These are some of my favourite tree decorations.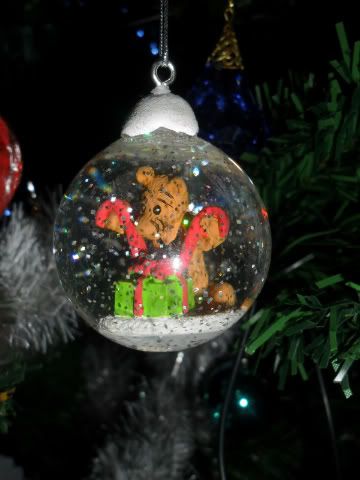 "Bauble Zeph did!"
We like to buy a new bauble each Christmas, something that refers to an event of that year if possible.
2008 - Three guesses where we got this! I picked it up browsing in a Perth department store with Nettie, so my little festive wombat brings back really fond memories. :-)
2009 - We bought this set of reindeer from the Cairngorm Reindeer Centre near Aviemore when we were up at Aviemore with the samba band the September before Zeph was born.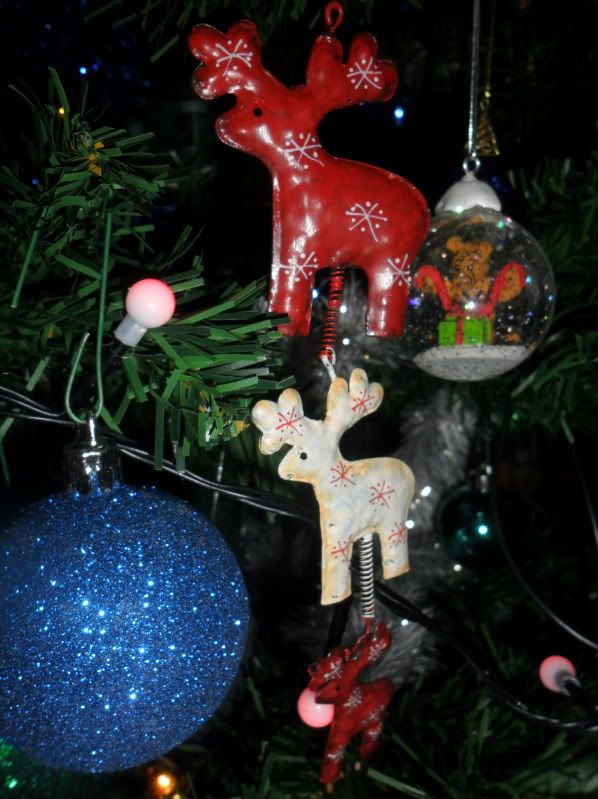 2010 - We had a huge amount of snow and ice in November and December, more than I remember seeing since I was a child, so we chose this glass bauble that has bubbles of glass inside and looks like ice drops.
2011 - There wasn't any particular reason for this one, but I just liked it!
Finally, the bauble garland that hangs across the fireplace!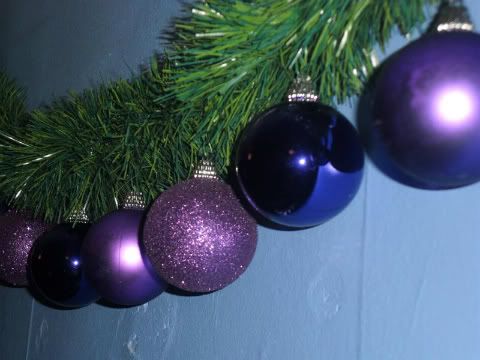 P.S. I have no idea why the pictures are varying in size!