Gorgie City Farm
Today we went for a wee family outing to
Gorgie City Farm
. I used to go past it on the bus on my way to college but hadn't ever visited, and Chris went there when he was very young but not since then, so it was interesting for all of us.
First we walked round the poultry section. Zeph was very excited, and was shouting "Quack quack!" at the chickens and turkeys, who looked slightly nonplussed.
While we were there we heard a mum saying to her daughter "Look, we might have one of those for our Christmas dinner next year!"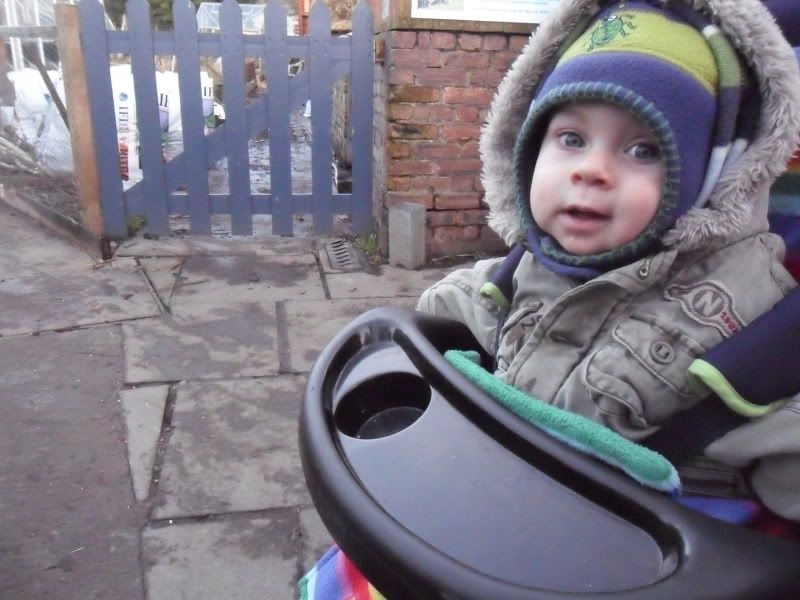 "Mummy, I'm
trying
to look at turkeys."
In the barn was Fudge (the cow), who might be having a calf this spring, and Red (the pony). Zeph liked watching Red get groomed.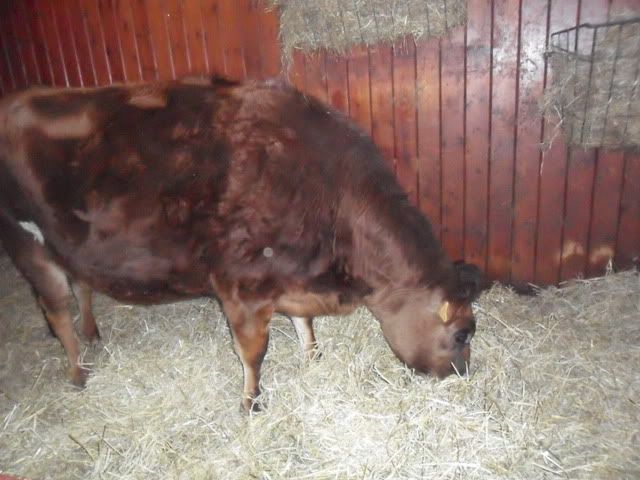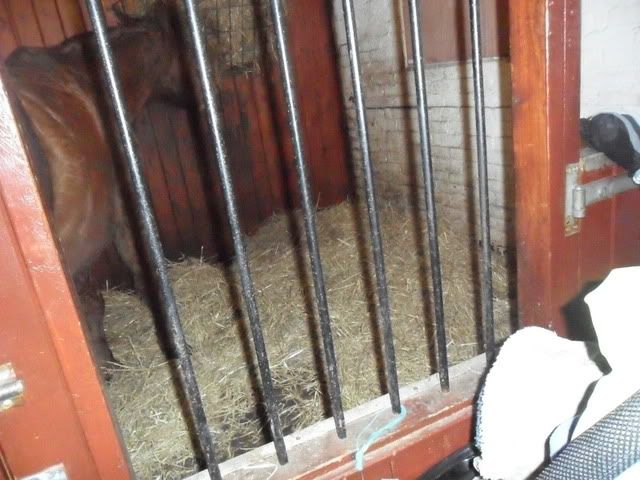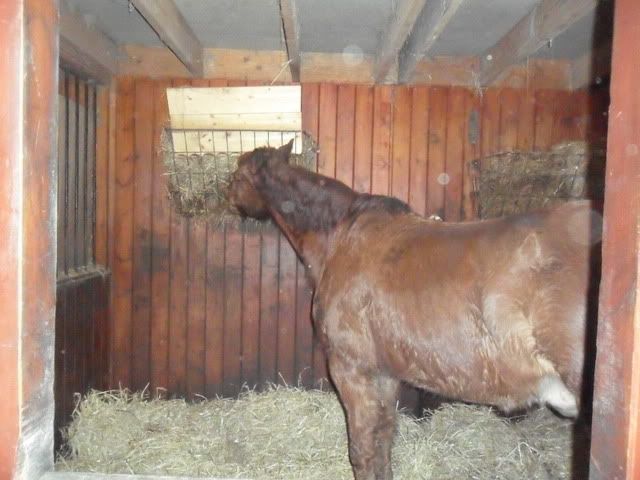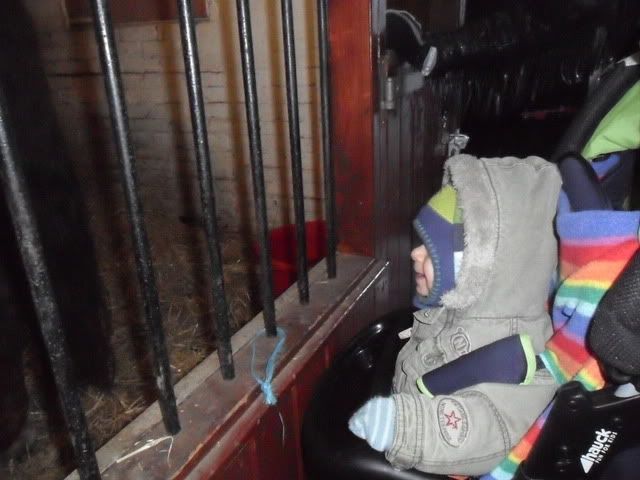 Next we watched one of the pigs having her dinner.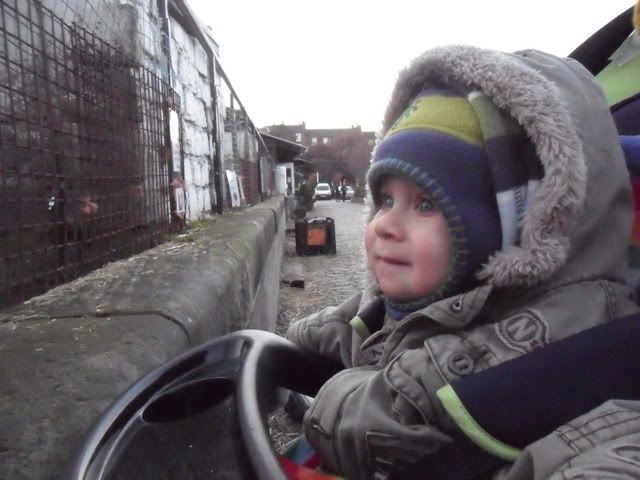 In a pen further round was a sow with nine piglets. She was busy watching for her food to arrive, but her piglets didn't have that problem!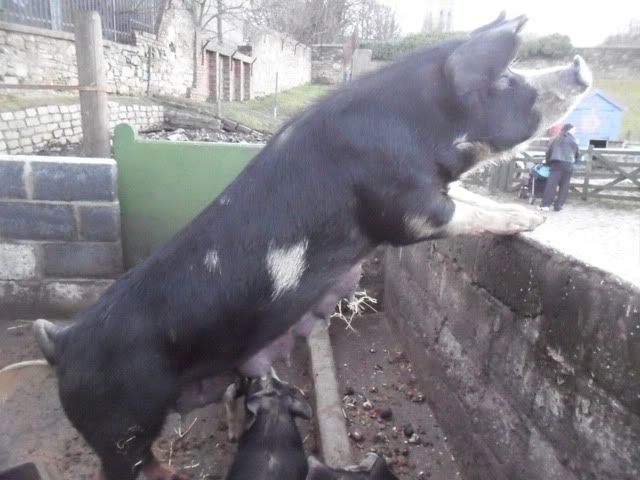 This goat wasn't being particularly social today.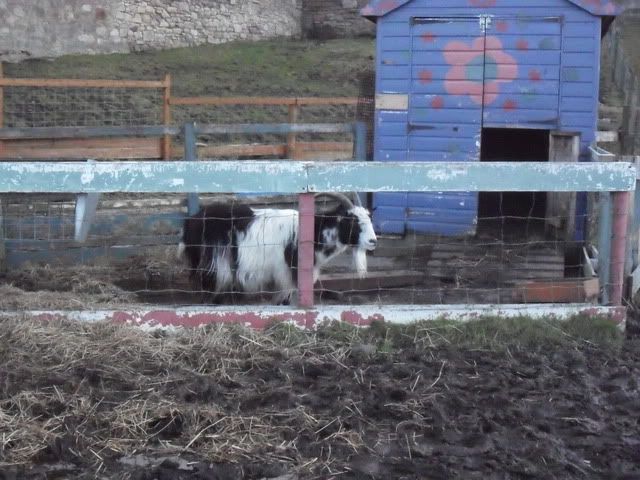 Before going to the pets' corner we visited the sheep. They had also just been fed, so were too busy to pay us much attention. One sheep kept bleating loudly, though, which fascinated the boy!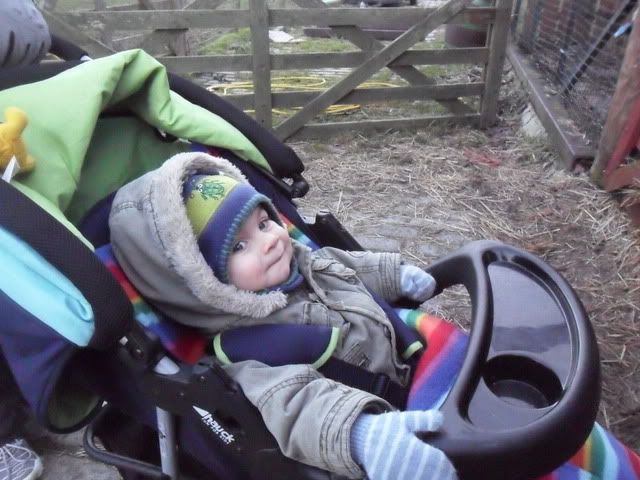 We finished our visit by looking at the small animals. They have budgies, chinchillas, zebra finches, gerbils, degus and guinea pigs. Zeph liked watching the budgies best, I think.
It's a lovely little farm, and I think I'll be taking Zeph there quite a bit - at his age there's a lot to keep him entertained!